Where to eat on the Place du Trocadero ?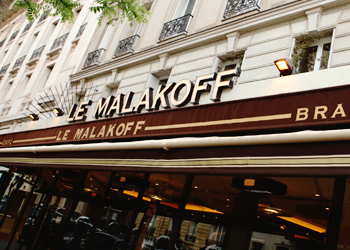 6 place du Trocadéro et du 11 novembre - 75116 Paris

Head to head with the Eiffel Tower Brasserie Le Malakoff welcomes you every day to rediscover the traditional cuisine in a unique setting.

Hervé Dijols, the master of the house will guarantee an affordable varied menu, and products of the highest quality.
Open 7/7 from 7am to 1am, continuous operation from
12am to 00pm
Tel: 01 45 53 75 27 - Contact: contact@le-malakoff.com

More information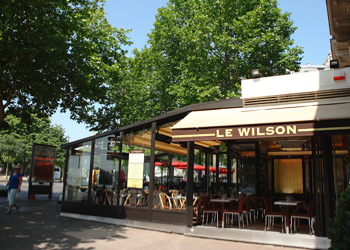 2 place du Trocadéro et du 11 novembre - 75116 Paris

Large traditional brewery, WILSON open bays on the Place du Trocadéro. Bank in the restaurant, a large terrace with chairs fluted offers a great view for watching the dream ride traffic around the square.

A menu of dishes made ​​from fresh ingredients, offers a wide range of specialties in our region, in order an authentic taste and an attractive presentation.

In this refined, Hervé Dijols and the team in big white aprons, welcomes guests with impeccable service and a sincere smile.
Open 7/7 from 7am to 1am, continuous operation from
12am to 00pm
Tel: 01 45 53 75 61 - Contact: contact@le-wilson.com

More information